Huron County is rich in both luscious lands, and historical places. While you may have heard of many, here are three lesser-known spots in Huron County on the US National Register of Historic Places:
1. The Harbor Beach Lighthouse
What: The light of the Lighthouse spins at a height of 54' from the Harbor Beach harbor. It is visible for up to 16 nautical miles. The beacon is now run through communications from the Coast Guard in Saginaw. The current lens is a 12" Vega acrylic optic dating to 1967, and using solar power since 2006. The candlepower is 20,000. The lighthouse is owned and maintained by the City of Harbor Beach.
Where: The Lighthouse sits by the northern end of the harbor break wall entrance. Proceed from Huron Avenue (M25) in Harbor Beach and turn right to head east on Trescott Street. At the end of the road, you will find the Lighthouse, at Bathing Beach Park.
When: The first Lighthouse at this location was a wooden structure erected in 1877. After a storm destroyed it, the Army Corps of Engineers constructed the break wall and lighthouse in 1885. The goal was to protect the world's largest man-made freshwater harbor, in Harbor Beach.

2. The Grindstone City Historic District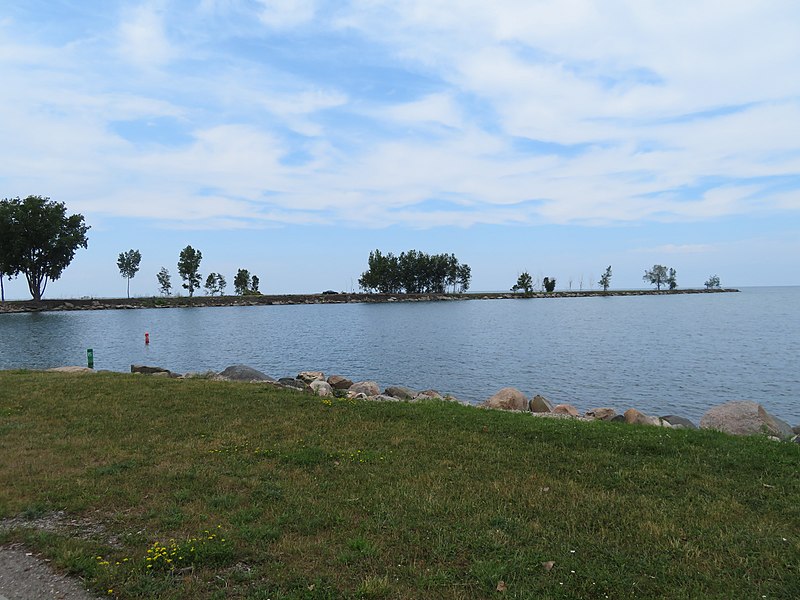 What: 240+ acres containing quarries, two stone buildings, and two jetties into Lake Huron.
Where: On M-25 in Grindstone City, Port Austin Township, MI
When: Captain Aaron Peer opened a quarry for grindstones in 1833. The company was selling grindstones at the annual rate of $3000 by 1850, opening a second pit at that time. The Lake Huron Stone Company and the Cleveland Stone Company bought the operation after the Civil War and by 1890 employed 200 workers out of Grindstone City's population of 1500. This operation continued until the Great Depression of the 1930s.

3. W. R. Stafford Saw Mill Site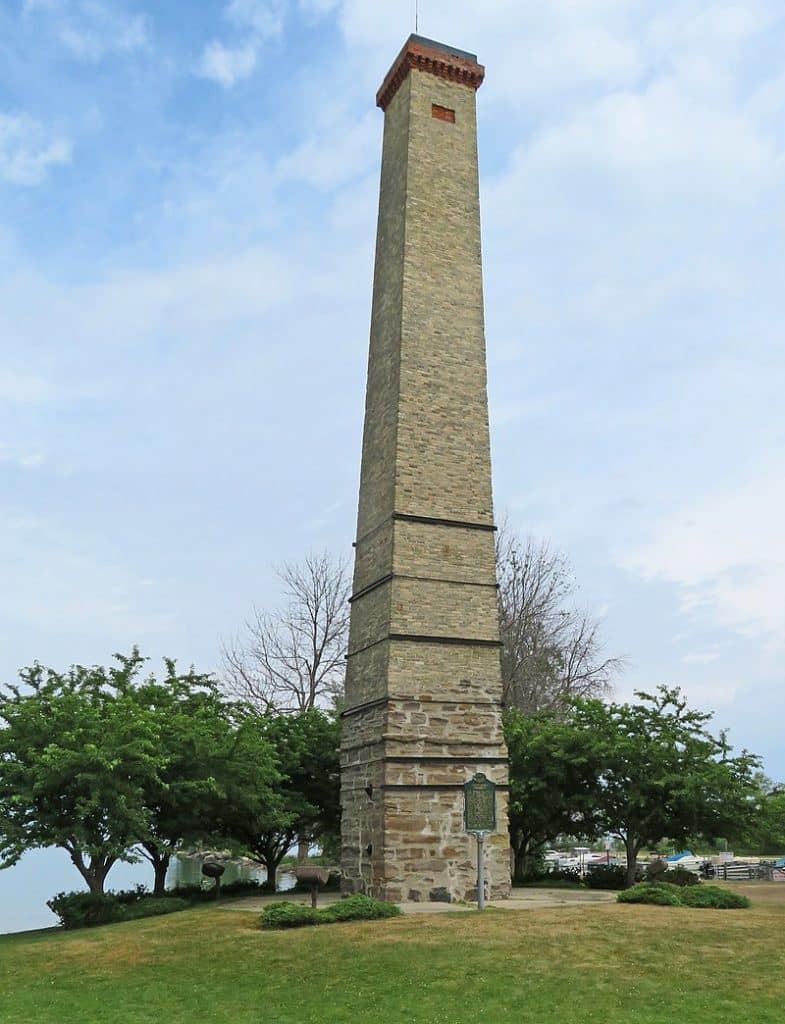 What: The only part of the W.R. Stafford Saw Mill still standing, the Port Hope Chimney, on the grounds of Stafford County Park.

Where: 4451 Huron Street, Port Hope, MI.
When: In 1858, Stafford built his sawmill here. The stone chimney used by the mill was constructed by John Geitz, a local mason. In 1871 a catastrophic fire burned down the sawmill, the docks and hundreds of employee's homes in the area. The chimney survived.
A new sawmill was built in 1872, but it was burned to the ground in 1881. Once again, the chimney outlasted the flames. A third mill was erected in 1882 but the mill closed in 1884 and the building was abandoned and later torn down. The chimney still stands.