Stafford County Park is located on Lake Huron in "The Little Town With the Big Welcome", Port Hope, MI. Stafford County Park features 73 sites & 6 camper cabins on 38 acres. We include modern, tent, and group sites as well as internet access for guests.
Stafford is ideal for special events, biking, and fishing. Beaches at Stafford are rocky and they are not ideal for swimming, however there are many other activities for you to enjoy including baseball, tennis, volleyball, and horseshoes. Throughout the season we also feature many ball tournaments which are fun to play in or watch.
For history buffs, Stafford is close to many historical sites including Port Hope Chimney, Train Depot, and other local attractions.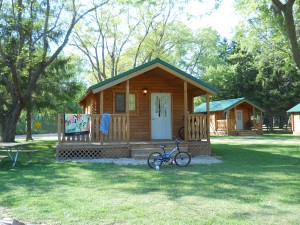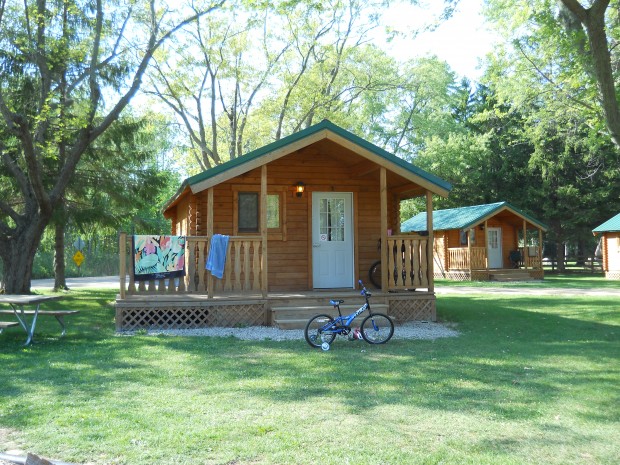 Stafford Park has six cabins that sleep four people each. Accommodations include 1 double bed, 1 bunk bed, A/C and heater, refrigerator, table and chairs, water, electricity, and a bathroom with sink, toilet, and shower. Campers are responsible for bringing all personal belongings and linens. A picnic table and bonfire ring are available on each site.
More Information
Daily

Holiday

Off Season

Seasonal

Full Hookup
$39
$44
$34
$1951
Electric Only
$33
$38
$28
Electric Only Lakeview
$34
$39
$29
Rustic
$25
$30
$20
Camper Cabin
$92
$97
$87
Pavilion
$71
Large Pavilion
$124
Holidays are Memorial Day, 4th of July and Labor Day. A minimum of 3-night reservations are required.
Off season includes dates in May before Memorial Day and in September after Labor Day.
Frequently Asked Questions
How many tents on a site?
Only one tent is allowed on a rustic site. Only one RV or one tent is allowed on a non-rustic site.
Are there showers and bathroom available?
Stafford Park features bath houses with free showers and flush toilets.
What comes with the campsite?
Each site has a fire ring (without a grate for cooking) and a picnic table.
Do you sell ice and wood?
Yes. We do sell ice and wood (must pay with cash or check).
Popular Events
Ball Tournaments
4th of July Festival (Old tractor/steam engine show)
Flea Market
Parade on Sunday
Tractor Pulls (Friday night and Saturday afternoon)
Local Attractions
Port Hope Chimney – dates back to the original roots of Port Hope when it was a lumbering town
Paved bike path along M-25
Port Hope Hotel "Home of the Leroy Burger"
Yard Sale Trail
Historical Interactive Train Depot
Historically buildings and attractions
The 2017 Historic Preservation Award in the "Community" category was awarded to Friends of the Port Hope Depot by the Michigan Historic Preservation Network. We are extremely proud of the work our community has accomplished in bringing this historic relic back to life. The full story is in the Spring issue of the Depot Dispatch.Click here to see the full issue of the Dispatch on our blog. Click here to go to the web site.