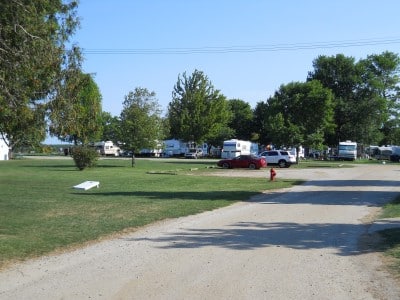 After a successful and fun-filled season, all of Huron County's park locations are closed for the season, excluding Caseville Park which remains open until October 31st.
Thank you to everyone who joined us at one of the Huron County Parks this season. So many campers have made Huron County Parks a part of their special events, family reunions and traditions and we appreciate it. We value your continued support and hope to see you again in 2014.
Many campers have started to wonder when they can make reservations for camping next season, especially for Cheeseburger Festival in Caseville. Currently the website and reservation system are undergoing improvements that will make information more accessible and reservations easier to process.
Reservations for 2014 are forecast to open before the end of 2013. In order to ensure you know the latest information and updates it's important that we have your email on file. If you made a reservation in 2013 using your email address, you will automatically receive updates. If you want to be sure you're on the list please subscribe using the form to the right.
Huron County Parks urges campers to book early for their stay at the parks. We will do our best to accommodate as many campers as possible especially for popular events and holidays.
For a full list of amenities at each of the parks, to watch video tours, campers can visit www.huroncountyparks.com.