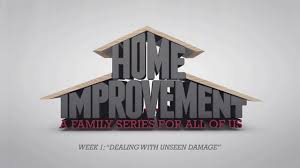 What's on the tube? Here's a run-down, in chronological order, on eleven television shows, old and current, set (but not necessarily filmed) in the Great Lake State:
Home Improvement – Played for 8 seasons, running from 1991 to 1999 on ABC. Set in suburban Detroit, the show set off the acting career of Tim Allen, and by-the-way, began the t.v. acting career of Pamela Anderson, who played the "Tool Girl" on Allen's show-within-a-show "Tool Time" before moving west to become a lifeguard on "Baywatch".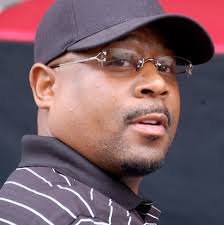 Martin – Shown for 5 seasons, starting in 1992, ended in 1997 on FOX. In and around Detroit, Martin Lawrence portrays the title role of of a bellicose yet ultimately loving disc jockey on WZUP, a fictional radio station, and his interactions with his girl friend and other friends. A feature of the programs was Lawrence appearing in multiple roles, both as part of the plot and just for a laugh.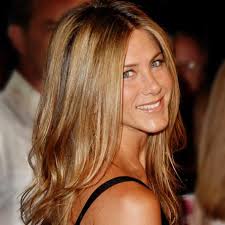 Muddling Through – Lasted just 1 season, back in 1994, broadcast on CBS. Taking place in rural Michigan, had Stephanie Hodge as Connie Drego, a women returning home after serving three years behind bars for shooting her husband in the butt after he cheated on her. Jennifer Aniston, who played Connie's daughter, rebounded from the show's cancellation with her next gig, some show called "Friends".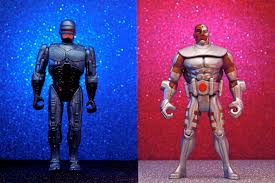 Robocop: The Series – For 1 largely-ignored season, based on the original movie, of course, in 1994, on CTV. Happening in future Detroit and slanted more for children than the movies it was based on.
Sister, Sister – Over the run of 6 successful seasons, covering the years 1994 through 1999, starting on ABC, then picked up by The WB. Out and about in Detroit, separated-at-birth twins Tia and Tamera
Mowry are adopted by a single mom (Jackee) and a widower (Tim Reid) and reunite 14 years later.
Freaks and Geeks – Just 1 ground-breaking season, from late 1999 to mid-2000, shown on NBC. Taking place in the fictitious Detroit suburb of Chippewa, notable for being one of executive producer Judd Apatow's first projects as well as launching the careers of James Franco, Seth Rogen, Jason Segel and Busy Philipps.
8 Simple Rules [For Dating my Teenage Daughter] – 3 tumultuous seasons, running from 2002 until 2005 on ABC. Occurring in Detroit, starring Katey Sagal and John Ritter, until his untimely death, the show launched Kaley Cuoco's t.v. career.
Run of the House – 1 fairly anonymous season, from 2003 into 2004, during the final years of The WB Network. Happening in Grand Rapids, this was a comedy about 4 brothers and sisters who are tasked with running their home when the parents move to Arizona.
Hardcore Pawn – In its 9th season, showing since 2009 on truTV. The only reality show on this list takes place in Detroit, and chronicles the daily doings at American Jewelry and Loan, a family-owned and operated pawn shop on the 8 Mile Road corridor.
Undateable –: Lasted three seasons, starting in 2014 from NBC. It all happens in Ferndale, where young singles just may not be dateable. Notable for the third season of entirely live episodes.
Battle Creek – Only 1 enjoyable season, in 2015, on CBS. The action was in Battle Creek, natch, a dramedy featuring unlikely partners in a scruffy detective and a neatnik FBI agent.