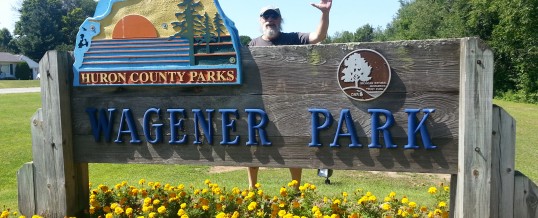 Through the year we talk to hundreds of campers and receive thousands of bookings. Often times, campers have very similar questions, so we've made a list to help get you where you need to be in 2016.
Are there still seasonal campsites available for 2016? Yes! There are still seasonal sites available at three of the Huron County Parks: Lighthouse Park, Wagener Park and Sebewaing Park. Caseville Park, Oak Beach Park and Stafford Park are currently sold out for seasonals for 2016. You can now reserve a seasonal site ONLINE! Click here to reserve a seasonal site today.
When do the parks open? Caseville County Park is open from April 15, 2016 until October 31, 2016. Oak Beach, Stafford, Lighthouse, Wagener and Sebewaing County Parks open on May 2, 2016 and will close on October 16, 2016.
Cheeseburger? The Cheeseburger Festival will be held from August 12, 2016 to August 21, 2016. Sites within the park are currently sold out for 2016, but you can put your name on the waiting list here. During the Cheeseburger event, only campers having booking confirmations are allowed to park in the campground parking lots.
Cheeseburger Overflow Lots? Cheeseburger Overflow sites are located approximately one half mile from the campgrounds. No tents are allowed. There are no hookups nor water available, the sites are completely rustic and can be booked for $25 per night. Campers at the overflow may use the bathrooms and showers at the campground. Cheeseburger Overflow sites can be booked here.
Pets allowed? Pets are welcomed at the County Parks. Dogs must be on leashes, must be picked up after, and are not allowed on the beaches. All of the parks have trails just perfect for walks with your pooch.
When are the 2016 Huron County Campground Holidays? Here's the current rundown:

Ribstock at Caseville: June 24, 2016 to June 26, 2016
4th of July Festival at Stafford: Tractor Pull July 1 & 2, 2016; Parade July 3, 2016
Garage & Craft Sale at Sebewaing: August 6, 2016
Heritage Day at Lighthouse: August 6, 2016
Cheeseburger Festival at Caseville: August 12, 2016 to August 21, 2016
Halloween at Wagener: September 17, 2016
Halloween at Caseville: September 23, 2016 to September 26, 2016
Halloween at Stafford: September 24, 2016

What is the cost of winter storage? If you are a seasonal camper, you can store your RV at the park during the fall and winter (November 1, 2016 to April 14, 2017 at Caseville; October 16, 2016 to May 1, 2017 at all the other parks) for $200. This is done when the seasonal reservation is made for the 2017 season.