Another chilly March eve? How about hunkering down with a flick of the Thumb? Here are three films made in Huron County: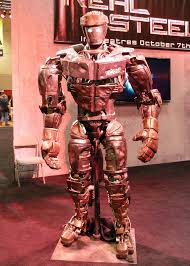 "Real Steel", starring Hugh Jackman, takes place in 2020, when boxing has taken to using robots as combatants. Much of the action takes place at State Fairs and similar "quaint" locations, including several in Huron County.
Especially for this movie, a number of robots were constructed using the Animatronic model. Several different motion capturing methods were also employed to provide movement for the machine boxers.
"This Must Be The Place" is a 2011 drama from Italian director Paolo Sorrentino. The film has quite a well-known cast, including Sean Penn, Frances McDormand and Judd Hirsch. Filmed in 2010, locations seen in the movie include Kinde's St. Peter's Lutheran Church, Frank's Plaza in Bad Axe, and various spots in Ubly.
The story concerns a formerly famous, aging musician named Cheyenne, portrayed by Sean Penn. Living off his past recordings in Ireland when the movie begins, he returns to the U.S. after his estranged father passes to renew a quest he didn't even know his father had been taking.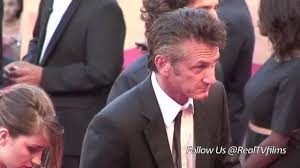 The film was shown at the 64th Cannes Film Festival on May 20, 2011, and was included in the January 2012 Sundance Film Festival in January 2012.
"Jinn" is a less well-known horror/adventure movie from 2014. The work was written and directed by Ajmal Zaheer Ahmad, a Michigander, and stars Ray Park, Serinda Swan, Dominic Rains and William Atherton.
The story here features a race of supernatural entities, existing for millennia, and composed of living, intelligent fire. The mythology of the film ties in vaguely with stories of Genies and Jinns from Arabic lore.
While filmed in numerous spots around the state, including Detroit, Novi, Commerce Township, Warren, Monroe, Bloomfield Hills and Highland Park, much of the opening was shot in and around Port Austin. The beginning focuses on Turnip Rock, presented as the home of the Jinns. Many not-seen-before views of the landmark are shown. In addition, all wooded scenes and aerial views are from the Port Austin area.