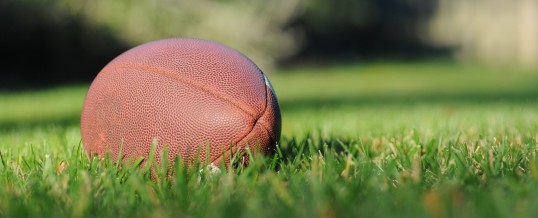 It's the middle of the summer, but we know the first exhibition football game is August 1. Once again, the beloved Detroit Lions take the field for the state of Michigan.
Originally based in Portsmouth, Ohio and called the Portsmouth Spartans, they officially became part of the NFL for the 1930 season. Despite success on the field, they could not make money in what was the smallest city in the league. The team was purchased and relocated to Detroit for the 1934 season. The Lions have won four NFL championships, tied for 9th overall in total championships among all 32 NFL franchises.
Before the Lions, four teams represented Detroit in the NFL: The Detroit Heralds for just the 1920 season, (they'd been a team that bounced around various leagues since 1905). The Heralds were renamed the Detroit Tigers, a nod to the baseball team, but folded in the middle of the 1921 season. The Detroit Panthers played in the NFL for two years starting in 1925, and the Detroit Wolverines had one season in the league, 1928.
In the Continental Football League,in 1968, the Michigan Arrows began their season with a soccer-style kicker named Garo Yepremian, formerly with the Lions. He would be better remembered with the Dolphins, in the Super Bowl. In 1969, the Michigan Arrows moved to Midland, Michigan and became the Tri-City Apollos. The Continental League folded the next year.
Since then, two Michigan-based teams have competed in leagues seeking to become rivals of the National Football League.
The Detroit Wheels were a charter member of the World Football League in 1973, but folded before completing one season. They played their home games at Eastern Michigan University's 15,500-seat Rynearson Stadium in Ypsilanti, Michigan.
The Michigan Panthers played in the United States Football League (USFL) and were very successful on the field. In 1983, the first year of the team and the league they posted a 12-6 record and won the initial USFL championship. After a 10-8 season in 1984, the team and the league folded.
Just as football fans are not limited to the male gender, neither are the players or teams. Two full-contact, 11 on 11 all-female teams currently represent Michigan.
The Detroit Dark Angels are a women's semi-professional football team founded in 2010. The Dark Angels are members of the Women's Football Alliance and play their home games on the campus of MacArthur K-8 University Academy in Southfield, Michigan.
The West Michigan Mayhem are a women's professional football team based in Kalamazoo, Michigan. They play in the Women's Football Alliance. Home games are played at Roy Davis Field in Schoolcraft, Michigan.