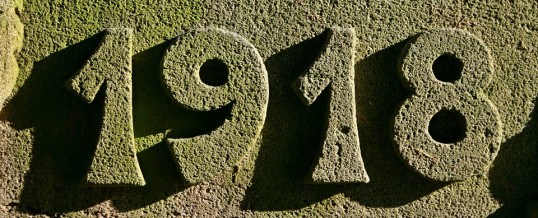 This current time of pandemic, uncertainty, isolating, wearing masks and hospitals filling up seems like it has never happened before. But, it has. Michigan has gone through times like this before and come out the other side.
A hundred and three years ago, in 1917, people died mostly from heart disease, strokes or cancer, just like 2017. But in 1918, most folks died in Michigan from the flu.
The influenza pandemic that swept the world that year, as World War I neared its end, killed more people than the fighting and bombing and gassing of the war itself.
More than 14,500 residents of Michigan succumbed to either the flu or related cases of pneumonia from late 1918 until mid-1919. Unlike our current plight, most of those who died were between 20 and 25 years of age.
Eerily reminiscent of today, the first wave of the disease, with the death toll still relatively low, began in April of 1918. Wave number 2 came in late September to Michigan. By October, the death rate surged.
Churches, bars, restaurant and movie theaters were shut down by order of the governor, on advise from the state department of health. Most schools were closed in October, 1918. All of these places were re-opened (too soon?) in November due to protests from the populace and business people. Deaths from the flu exploded by December. It all sounds so familiar.
Much as now, the virus ransacked Detroit and the other largest urban centers, where 75% of all deaths happened in the lower one-third of the Lower Peninsula. And most of those deaths happened in October. In the northern Lower Peninsula and the U.P., in Saginaw and Grand Rapids, the deaths peaked by January 1919.
In the Thumb, there were 442 deaths from the pandemic in 1918. The population of Huron County in that year was 34,508.