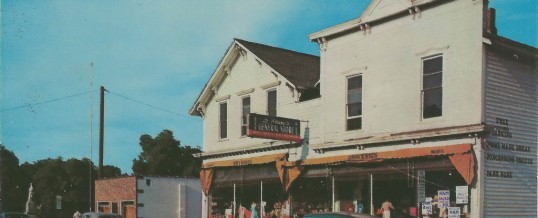 We highlighted the lovely village of Sebewaing in a previous blog. Here's the scoop on two more home towns of the Huron County Parks:
Caseville

As a city (777 population in the 2010 census), incorporated in Huron County, and as part of a township also called Caseville (2,700 folks total; 1.13 square miles in area), this is considered the number one spot in the Thumb for vacationers. One reason for this is the 16 year old annual 10-day "Cheeseburger in Paradise" Festival, held each August. The event began as a Michigan tribute to the tropical feel of Jimmy Buffet's '88 hit, and now it's just fun.
Set at the spot where Saginaw Bay meets the Pigeon River, around the bend from Lake Huron, perch fishing has long been a specialty of the area, along with lumber, the making of salt, and construction of ships. The original settlers came from the north of Europe, in the 1830's, led by Reuben Dodge. Founded first as the town of Pigeon River, and later changed to Port Elizabeth, it's been Caseville since the mid-19th century.
Port Austin
Port Austin Township, home to 1,590 citizens, is composed of 16.6 square miles, mostly land, but the township includes a third of a square mile of water territory. Within the township, the village of Port Austin, with 663 folks in residence (not including the campers at Oak Beach County Park), takes up almost 1 and a half square miles. The village sits square where M-25 meets up with M-53.
A highlight of Saturdays from May until October, from 9 to 1, is the Port Austin Farmer's Market, right downtown in the Village of Port Austin. Another village in Port Austin Township is Grindstone City, a functioning concern since its founding in 1834. Another highlight of the Port Austin area is the fantastic Turnip Rock, accessible by water route only via kayaks and other craft.