For all us hiking enthusiasts walking around out there, here is a brief walk-thru of just a few of the many trails available in Huron County, three on land, one by sea.
Huron County Nature Center and Wilderness Arboretum: 1.25 miles: M-25 east about 9 miles to Oak Beach Road. Turn right (south) and drive to Loosemore Road. Turn left (east) on Loosemore and continue to the park entrance on the left: within one mile of the beaches of Saginaw Bay, paved trails wind through the 280 acres of this preserve filled with dunes and shallow swales; Restrooms: No barriers.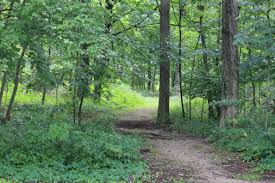 Port Crescent-Day Use Trail: 3.5 Miles: wooded trail with access to vistas of Saginaw Bay. Trails are groomed for cross-country skiing; M-25 west about 5 miles to the Port Crescent campground entrance. Continue west on M-25 another 2 miles to the day use entrance: Parts of the park are open to the public for hunting. Check with the Michigan Department of Natural Resources for hunting seasons and egulations: Three restrooms and five pit toilets; Easy trails; One moderate trail cross-country skiing trail; Bass, perch, freshwater river and Great Lakes fishing, no cleaning station or bait on site. Michigan State Park Motor Vehicle Permit required for entry to hunt.
Sleeper-Huron Trail: 0.2 Miles; A short trail that connects the Candlestick Trail to the Deer Run Trail; Mountain Biking and Cross Country Skiing allowed; I-75 at M-25, go E. 55 miles to park entrance (5 miles east of Caseville).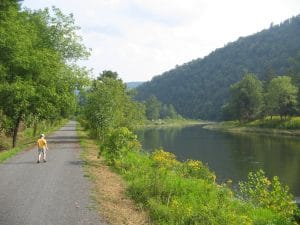 Tip of the Thumb Heritage Water Trail: 103-mile water trail on Lake Huron that winds around Michigan's Thumb into Saginaw Bay. The southern section of the water trail travels past many interesting but rocky areas, including Turnip Rock: The northern  trail starts at White Rock Park and heads north to the Quanicassee River. The south trail extends from White Rock Park to  Lexington. Paddlers can access the water trail at 44 different access points along the hiking trail.