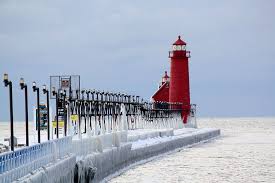 Baby, it's cold out there! But it's still fun out there. Here are some spots in the Thumb, open all winter, to provide entertainment and intrigue during the shortest days (and longest nights) of the year.
Antiques, etc: Hattie's Corner in the Thumb, 6767 N. Lakeshore, Palms, MI 48465, is a funny little store containing a combination of curious curios from the mid-20th century. The shop keys on the decades of the 1950's, 1960's and 1970's, a time so fondly recalled in pop culture. Wares include vinyl recordings, kitchen stuff, furniture and more. Hattie's is open for business all winter long, each Saturday and Sunday from 10 in the morning until 6 at night, and randomly open at other odd times.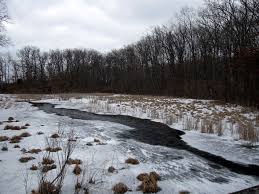 Winter Camping: Not quite in the Thumb, but near enough to see it, Saginaw Bay Resort and Campground,  4738 Foco Rd, Standish, MI 48658, provides for your winter-time camping needs, with campsites, lodges and parking for RVs. Combine tons of coastline with loads of hiking trails and you've got a nearby place to camp in February.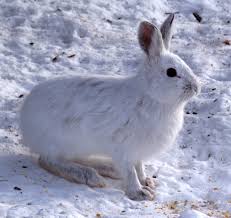 Flora, Fauna and Wilderness: The Huron County Nature Center & Wilderness Arboretum, Loosemore Road, Hume Township, MI, smack between Caseville and Port Austin. Sponsored and administered by the Huron County Women's Clubs ever since way back in 1941, the Arboretum sits on acres of mostly untouched wilderness. Open every day of the year, and astonishingly, admission is free. The Wilderness Arboretum is home to numerous animals, insects, fungi of various ilks, and plants galore partly due to the diverse geographic environs containing repeating chains of sand ridges and shallow water. More specific directions: M-25 to Oak Beach Rd, turn south, then take a left onto Loosemore Road, finding the Center a quarter mile down. GPS Coordinates: Latitude: 43.993405 Longitude: -83.119925.
Snowshoeing: Both Sleeper and Port Crescent State Parks offer day-use trails for snowshoeing (as well as cross-country skiing) all winter.