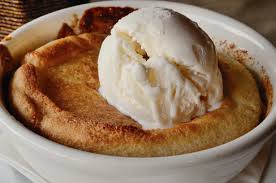 Campfire cooking is one of the joys of camping. Dessert is one of the joys of eating. Campfire Desserts are a natural in nature! Fire up the Dutch Oven and enjoy these favorite desserts!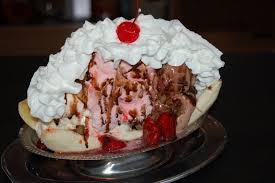 Campfire Banana Boat
Bananas
Marshmallows
Chocolate Chips
Aluminum Foil
Extras: Nuts, peanut butter, coconut etc.
Open up the banana on one of the seams from about 1 inch from the bottom to 1 inch on the top. Sprinkle in chocolate chips and marshmallows. Close tightly and wrap with aluminum foil. Cook over coals (charcoal or logs) or a warm grill. Best cooked on hot coals not flaming. If using a propane grill, put the flame on low. These should be on the grill for about 5 – 7 minutes.
Campfire Dump Cake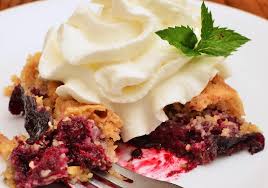 boxed Cake Mix
2 large cans of pie filling
Pour the pie filling into the dutch oven. Pour the cake mix in the dutch oven. Put the lid on and place it in the hot coals of the campfire. Cook 30-40 minutes.
Campfire S'mores Cones
12 Sugar or Waffle Cones
1 bag Mini Marshmallows
12 oz Chocolate Chips
Fill each cone with marshmallows and chocolate chips. Wrap in aluminum foil. Heat in 350 oven or on heated grill for 7 – 10 minutes.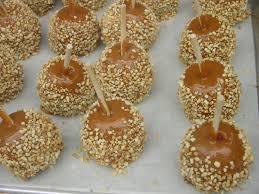 Grilled Caramel Apple Crunch
1 cup chopped apple (approximately 1 small apple)
sprinkle of cinnamon (optional)
2 Tbsp. caramel ice cream topping
1/4 cup granola
Preheat grill to medium heat (approximately 350º). Tear off 2 pieces of aluminum foil, approximately 8 inches square each. Put chopped apples in the center of one piece of foil. Sprinkle with cinnamon. Drizzle caramel over the apples. Sprinkle with granola. Place the other foil square over the top, and roll the foil packets together. Start with the corners, and then roll up the edges, so it seals well.
Place in the grill, over coals, or in the oven for 10-15 minutes, until apples are soft.