Huron County Parks has launched a brand new process for taking reservations. We are no longer accepting mailed in checks and campsite requests. Instead we are using an easy-to-use system that will allow you to send your request and pay online.
Are you having problems booking? Need some help? Here is a simple tutorial explaining how to use the new system.
"How-To" Tutorial:
[br]
Step 1: Start at HuronCountyParks.com
Great job! You're already here.
[br]
Step 2: Click "Make a Reservation"
Scroll to the top of the page and hit the menu button to MAKE A RESERVATION. Or select the campground you're interested in booking.
[br]
Step 3: Select Dates and Amenities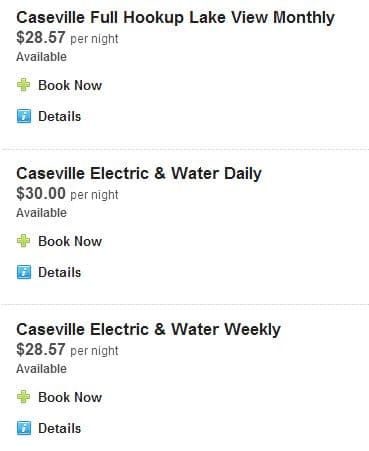 Once you have selected your campground, enter your check-in and check-out dates onto the form next to the calendar.
Scroll down to find the type of campsite you want to book. Options vary by park but may include lakeview, full hookup, electric only, cabins, etc.
If you are staying 7 days or longer, you qualify for the weekly rate. Be sure to select "Weekly" if staying 7 days, "Bi-weekly" if staying for 14 days, etc.
[br]
Step 4: Book

Select the "Book Now" option to book. Make sure the dates are your check-in and check-out dates.
Want to book for a small group (less than 5 sites together)? Increase the "How many sites?" option to the correct number.
[br][br][br]
**Special Hint: If you need to book multiple sites, multiple dates, or add additional days to your reservation, continue to the next step and select "Add to Booking."**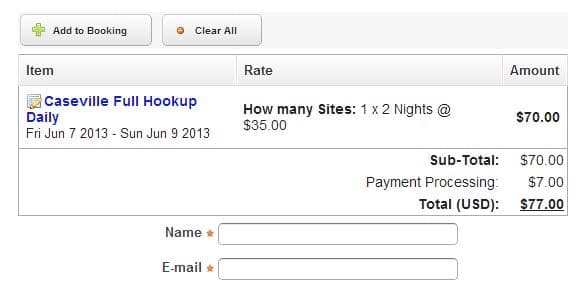 [br][br][br][br][br][br][br][br][br][br][br][br][br][br][br]
Step 5: Enter Contact Information


Be sure that the name and address match the name on the credit card you are using.
If you have a preferred campsite number, enter it here.
If you have special requirements in terms of your trailer/RV size, or any other special requests, enter them in the notes.
[br]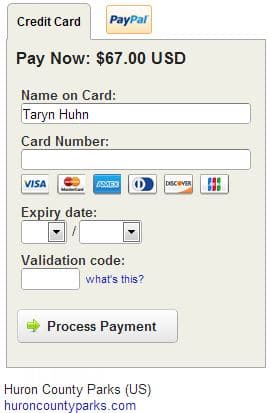 Step 6: Enter Credit Card Number
You may pay via credit card or Paypal.
[br]
Step 7: Verify Information and Purchase
Before purchasing, ensure the invoice is correct. If it is, book it, and you're done!
&
If you have additional changes, make a mistake on your reservation, please email info@huroncountyparks.com with the invoice.booking number and what you need to change. Or call 888-265-2583 and someone can assist you.